Auto Body Shop near New Lenox, IL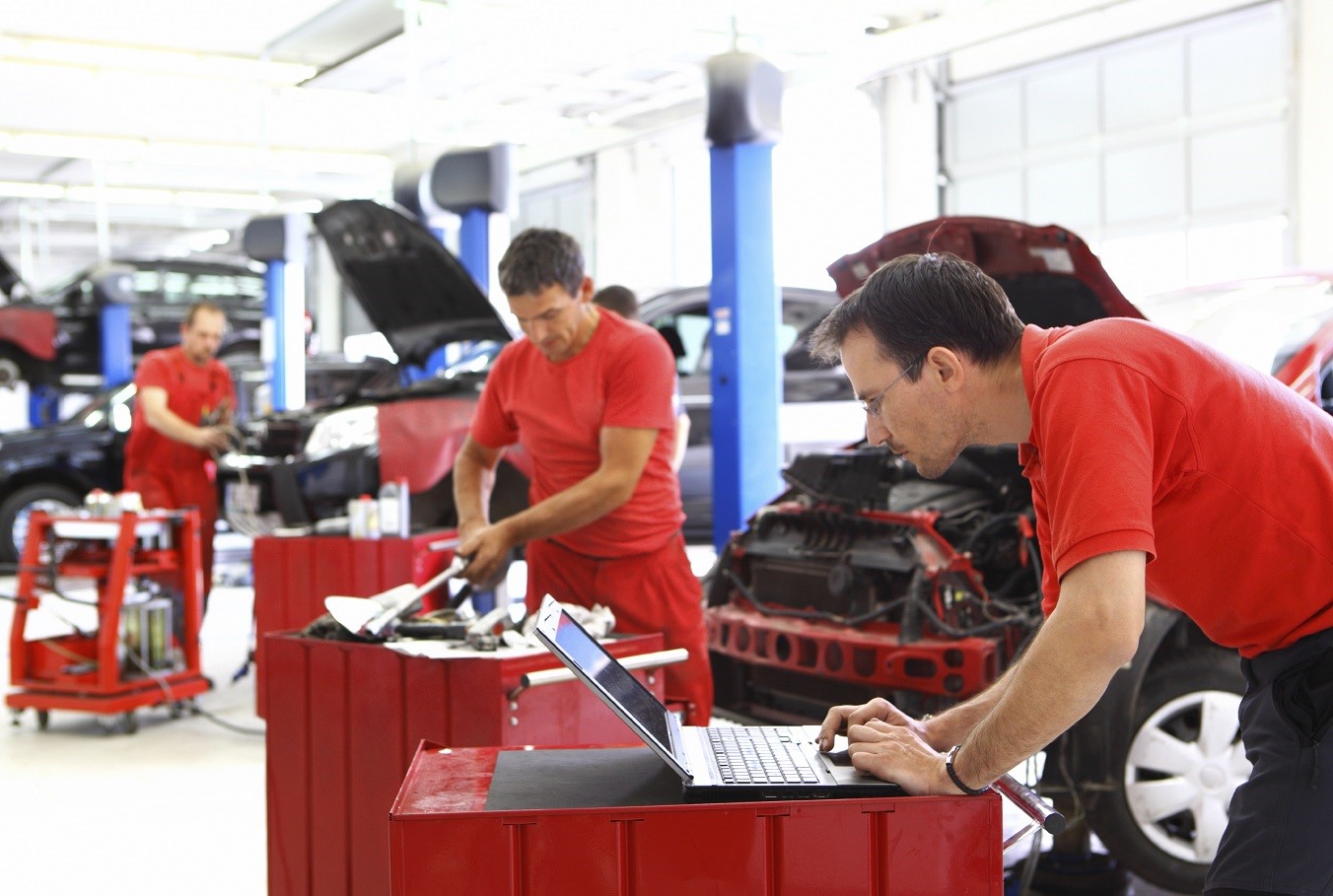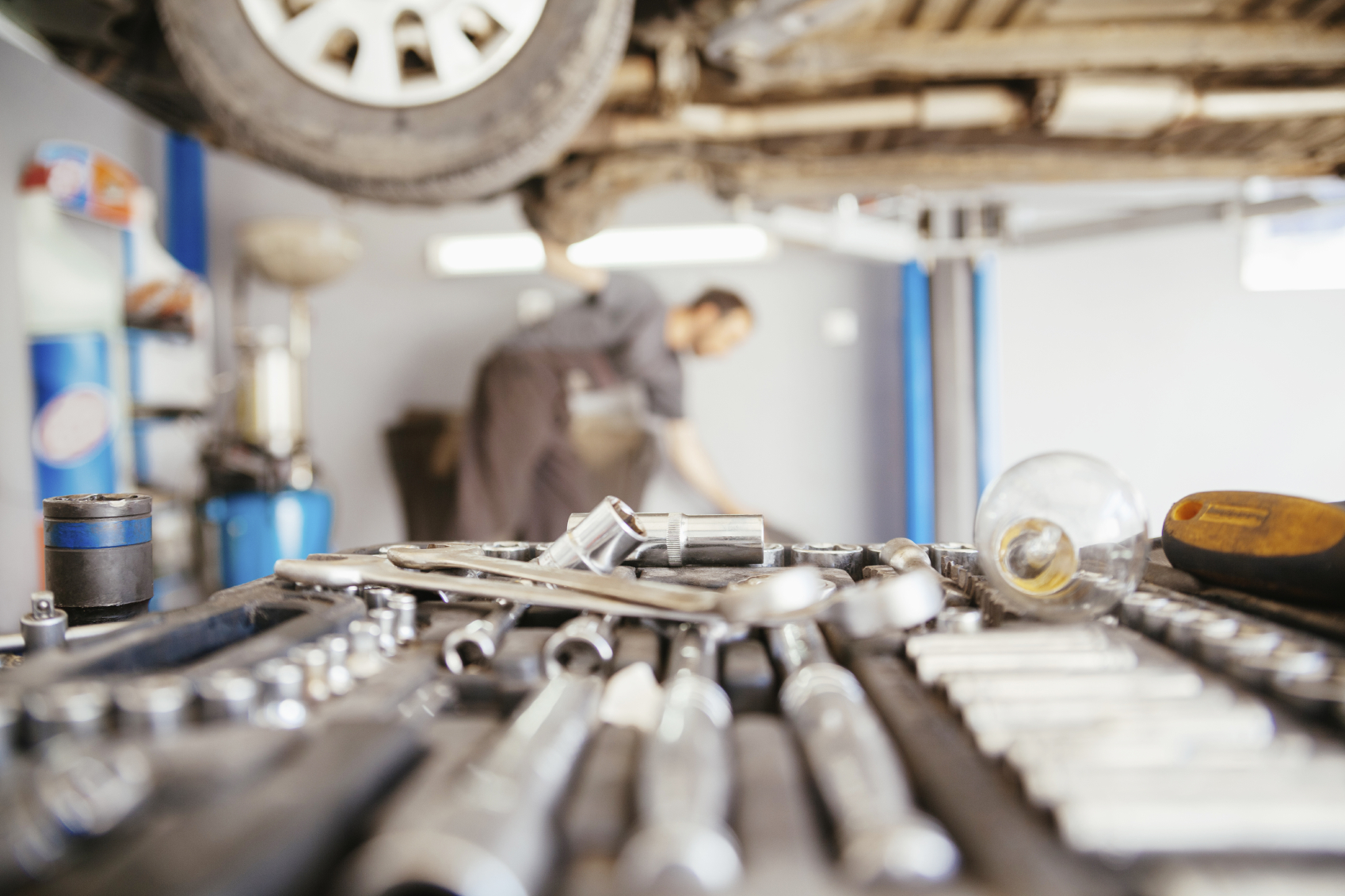 We at Silver Auto Sales understand that fixing that old dent or chipped paint can be a bothersome experience. We are here to make it much easier with the help of the premier auto body shop that we have right here at the dealership. We will get you back on the road looking brand new when you stop by for our revamped repairs. You can even get things started today by giving us a call at 198 Industry Avenue in Frankfort, IL, to select a timeframe that you would like to stop by.
Getting Started
When you first step foot into our body shop, you will be welcomed by one of our friendly repair specialists. Each one of our team members is professionally trained and has years of experience when it comes to frame and body reconstruction. They will take a look and make sure that your vehicle doesn't have any suspension or undercarriage damage, and if it does, will get to work right away to get it fixed. We also specialize in paint matching and refinishing so there aren't any scars or reminders from your collision. You will also be happy to know that we can handle all makes and models, so we won't turn you away if you have a vehicle that isn't commonplace.
Do We Recondition?
We can handle all restorations big or small, so don't feel like that small dent is insignificant. We understand that it is important to keeping your vehicle like-new and will make sure to get that scratch or dent taken care of. If you want to get a better idea of what reconditioning your vehicle might cost, click on the link at the top of your screen and take a look at the averages that we showcase. Is there a crack in your windshield? Maybe you have experienced some curb rash on your tire. We can get both of those minor issues handled in no time! If there has been some spillage in the cabin, we also take care of deep cleaning and rejuvenation to get rid of that pesky stain.
Tools
What better way to get this process started than from the comfort of your own home? You can do so without having to pick up the phone when you use the Schedule Appointment form to earn a date and time that fits your needs. If you have any questions that you need answered before you stop by, click on the Ask a Tech form. Once we receive your inquiry, we will work to formulate a detailed response to get you filled in as soon as possible.
Get back on the road with confidence when you visit our auto body shop near New Lenox, IL. Our team of specialists here at Silver Auto Sales look forward to repairing your vehicle as soon as today. We are open Monday through Saturday and are ready to get started whenever you are!
Service Hours
(815) 806-1390
| | |
| --- | --- |
| Monday | 8:00 am - 5:00 pm |
| Tuesday | 8:00 am - 5:00 pm |
| Wednesday | 8:00 am - 5:00 pm |
| Thursday | 8:00 am - 5:00 pm |
| Friday | 8:00 am - 5:00 pm |
| Saturday | Closed |
| Sunday | Closed |
Testimonials
Traveling Customer Testimonial
Jackson, Wyoming
11-7-2018
Old School Trust and New School Sales!
Chicago
10-20-2018
Repeat Customer Testimonial
Carol Stream
9-7-2018
Very Honest and Great Overall Experience
Orland Hills
6-16-2018
Traveling Customer Testimonial
South Carolina
5-8-2018
Great Experience! Very Professional! Definitely Recommend!
Homewood
11-11-2017
Found My Only Dealer to Buy From!
Woodridge
12-7-2016
Bought Site Unseen From Utah
Utah
8-1-2016
Customer Testimonial
Oak Forest, Il on
1-8-2015
Customer Testimonial
Tinley Park, IL on
6-19-2015
Customer Testimonial
Marseilles, Il on
4-16-2015
Customer Testimonial
Frankfort, IL
7-17-2015
Customer Testimonial
(dealerrater reviewer) on
5-12-2014
Customer Testimonial
(dealerrater reviewer) on
9-6-2014
Read More